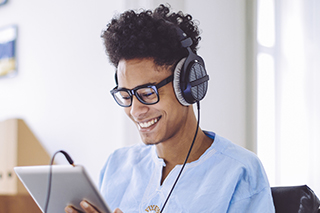 Education
Increase your knowledge and boost your credibility by earning the OSAP-DALE Foundation Dental Infection Prevention and Control Certificate™. The assessment-based certificate program was developed by the leaders in the field to help you elevate your infection control expertise and demonstrate your commitment to patient safety. This three-step program is convenient and flexible to fit your schedule.
This month, use code DentalHealth at the checkout to get 25% OFF dental infection control products:
Certification
You've got the education and experience. Now, you can showcase your professional knowledge and experience in dental infection control. OSAP and DANB are developing two new dental infection control certifications: the OSAP-DANB Certified in Dental Infection Prevention and ControlTM (CDIPCTM) certification and the OSAP-DANB Dental Industry Specialist in Infection Prevention and ControlTM (DISIPCTM) certification. Set yourself apart – and advance your career and enhance patient safety.